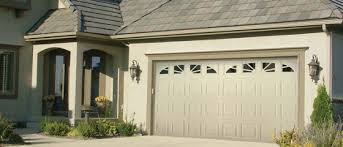 The garage door is the first thing anyone would see when they visit your home. It not only adds functionality but also curb appeal to your home. Garage doors come in wide varieties that meet your aesthetic, security and operational needs. While choosing garage doors in Boise, there are number of factors to be considered.
Material
It is very important for a garage door to be functional and aesthetically pleasing. But, it is also needs to go well with all the climatic conditions. Depending on the geographical location, you can choose metal, wood to fiberglass garage door for your home. Metal and fiberglass are highly durable and are known to last for a longer duration.
Insulation Property
As customers look for energy efficiency both in terms of money and comfort, the number of uninsulated doors sold continues to drop day by day. The thermal property of insulation is denoted as R-value. Doors with higher R-value reduces exterior noise and allows it to operate silently.
Safety
The garage door is the largest moving object of the home. Thus, make sure it isn't the dangerous object. Opt for pinch-resistant garage doors that pushes the fingers out, if you accidentally place very near to the closing door. If your door has tamper-resistant bottom brackets, then you can escape the risk of injury that may be caused by the garage door parts under tension.
These are just the important points that you need to consider while purchasing garage door for you home. If you are not sure about how to choose the right garage door, contact Garage Door Store Boise